STATION SITE
JOHNNIE WALKER - CRUISIN' THE FORMATS examines the four decades since the pirate stations and traces the Radio 2 DJ's career from a tight US format on Radio England to freeform broadcasts on Caroline. From there he was forced to engage with the highly structured and bureaucratic programming of the BBC. In between he also experienced heady days in San Francisco - and the more mundane world of UK local radio.
Johnnie Walker represents the final national link between the pirates and today's government controlled broadcasting. As he embarks on a new chapter away from a daytime show, this timely study shows how a man of integrity has fought against dull formatted radio created by state interference.
Johnnie Walker - Cruisin' The Formats by Bob Preedy - DIRECT FROM THE AUTHOR £6.99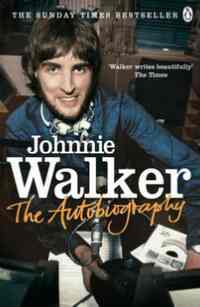 Johnnie Walker is an inspiration. One of the best-known and most beloved broadcasters in Britain, the charismatic BBC Radio 2 DJ has achieved legendary status with a hugely loyal following thanks to his tireless pioneering of new music, his warm and passionate personality and his soothing voice.
Having thrown away the rule book as a teenager, Johnnie has always made decisions from the heart. As a result, he has had a brilliantly colourful life, with more ups and downs than a roller coaster ride. He made his name in the 1960`s when he and Radio Caroline - where his night-time show was essential listening for 86% of radio listeners - continued broadcasting in defiance of Government legislation.
Then in 1976 he walked out of Radio 1 because of his outspoken views and his insistence on playing album tracks. He made front page news when he described the Bay City Rollers as 'musical garbage' and when he was caught snorting cocaine.
In this book he reveals all about his time with Radio Caroline, his drug addiction, his fight against cancer and his spiritual awakening. Honest, passionate and humorous, his autobiography will provide inspiring and entertaining listening to his million of fans.
Paperback Size : 129 x 198mm Pages : 416 Publisher : Penguin
Johnnie Walker The Autobiography - Penguin Paperback edition £9.99
Radio Caroline Presenter Autobiographies and Other Fascinating Offshore Radio History Books…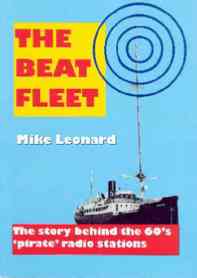 The story behind the 60`s 'Pirate' Radio stations
The British 'pirate' radio stations of the 1960's were not the first, or the last, but they were amongst the most popular and are still fondly remembered today, 40 years later.


Everyone who listened to the offshore stations can remember the personalities, the music, the jingles and the commercials. But behind the scenes there was real life rivalry and conflict between the stations. They were also the catalyst for a major change in British radio and they paved the way for the introduction of land based commercial radio. They started a revolution. This is the story behind that revolution
A superb A4 size 104 page glossy softback book of the original Pirate Radio era of the UK coast including Radio Caroline, Atlanta, 'Big L' Radio London, Radio England,Radio 270, 390, Invicta, Radio City, Radio Scotland and more...
THE BEAT FLEET by Mike Leonard... £9.99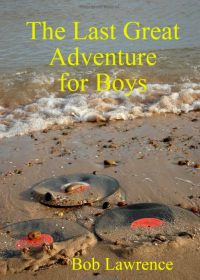 The Last Great Adventure for Boys - Radio Caroline's Bob Lawrence
A very entertaining pirate radio adventure story by Radio Caroline's 'Buzby',
Bob Lawrence, inspired from his own experiences.
As 'Richard Thompson' he broadcast on hospital radio and various London land-based pirates before joining Radio Caroline in August 1978 where, on his first day, he was given the nickname 'Buzby' by Dutch DJ Marc Jacobs. Richard stayed until the MV Mi Amigo sank in March 1980. Subsequently, his radio name became Bob Lawrence.
In this story, "Bob" is a painter and decorator in south east London in the late seventies. He loves Charlton Athletic, old war films and listening to Radio Caroline, a pirate radio station in the North Sea. By pure chance, he gets a job decorating the flat of the station's manager, the beautiful Olga. In the right bed at the right time, he is given the opportunity to leave the paint roller behind and pick up the headphones on the pirate ship.
Avoiding arrest is just the beginning, avoiding death is somewhere in the middle and at the end, he faces the ultimate price. Based heavily on the author's real life experiences working on Radio Caroline, this is a tale of love, hate, fear, joy, betrayal, guns, sex, drugs and rock n roll; they all play a part in The Last Great Adventure for Boys.
Paperback: 338 pages - The Radio Production Company 21 x 14.8 x 2 cm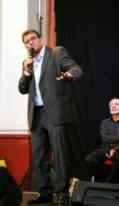 LIMITED OFFER!
WE HAVE A FEW INDIVIDUALLY SIGNED BY THE AUTHOR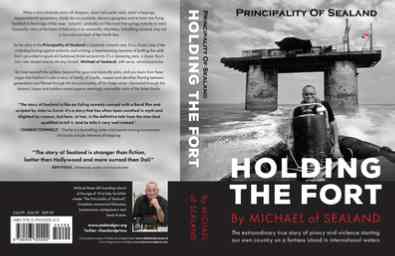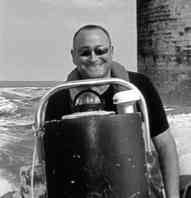 HOLDING THE FORT
The true story of the Principality of Sealand
In WW2, huge defensive forts were built in the Thames estuary. These solid eerie structures still exist today, the most famous being Roughs Tower, better known as Sealand.
In 1967 the Bates family, moved in, declaring it as their very own Sovereign Principality. They are still in residence today, giving rise to endless rumour, mystery and speculation as to just what is happening out there, defending the fort against all comers.
Now the story is finally told in the robust words of Sealand's Prince Regent, Michael Bates, successor to Prince Roy Bates. Adventurer Ben Fogle describes the story as 'stranger than fiction', which is probably an understatement. Broadcaster Charlie Connelly says that it might have been scripted by John Le Carre as a cross between an Ealing Comedy and a Bond film.


HOLDING THE FORT - The True Story of the Principality of Sealand - by Michael Bates
Hard-back 8"x 6", 275 pages and around 40 photographs
On a cold February evening in 1985, over a thousand people gathered outside the studios of Radio Jackie. They were defying the authorities who were trying to close them down.Why were so many people so passionate about, what after all was a pirate radio station?

Radio Jackie - A Very English Struggle is a book written by Colin King that details his personal view of a momentous battle to bring Local Radio to South West London and North Surrey. Hilarious situations, larger than life characters and a band of young people utterly determined to succeed against all the odds.
Also features significant coverage of behind-the-scenes shenanigans at her sister station / rival: Radio Kaleidoscope.

There are moments of 'Milliganesque' lunacy. There are moments of abject despair. But through it all there is humour and determination.

This is the story behind the highly popular Land Based 'Pirate' Radio Station bundled with an exclusive new 'Radio Jackie The CD' audio disc If you have the book then visit our LISTEN page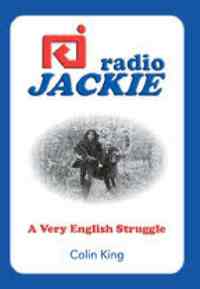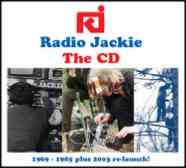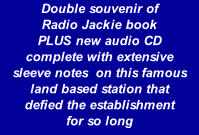 'Radio Jackie - A Very English Struggle` by Colin King - THE BOOK COMES WITH EXCLUSIVE AUDIO CD £17.99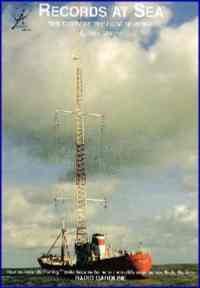 Dedicated to Chief Engineer Ernie Stevenson, Records At Sea explains how the British fishing industry was created by the Industrial Revolution and how the industry built and advanced, eventually creating the need for super trawlers, of which Ross Revenge was the biggest and most successful side trawler.

The book then moves on to the Ross Revenge becoming a radio ship after Britain's capitulation in the 'Cod Wars' virtually destroyed this country's deep water fishing industry. Describing the ship's radio years Mike then gives a virtual tour of the Ross and discusses the ideals that kept Caroline on the air and the Ross Revenge in our care in the critical year of 2002. He also looks at the future aims of Radio Caroline.
Since Mike was able to persuade the Lottery Commission 'Awards For All' scheme to fund the cost of production, all money from this book goes to the Society's efforts to preserve the Ross Revenge.
72 pages. 24 Illustrations. Full colour gloss cover with fine shots of the Ross Revenge.
Signed by the Author .
RECORDS AT SEA by Mike Weston... Every Penny from this book goes to help preserve The Ross Revenge £5.99
Radio Adventures of the MV Communicator - by Paul Rusling
…while Radio Caroline was broadcasting its diet of album music, making no waves and generally being left alone, out of the blue there arrived a brash American staffed pop music station, with space age jingles and a promise to be "never more than a minute away from music".
This was Laser 558. Its format was a huge success and soon, to the fury of licensed commercial stations on land, every shop and taxi was tuned to Laser. For many reasons, this was too good to last... The commercial stations demanded a blockade to silence the competition, Laser's radio-ship, the MV Communicator, though expensively equipped, was barely suitable. Balloon aerials blew away, masts collapsed and the American sales office sold no advertisements.
Eventually, Laser was silenced and the Communicator limped in to harbour - but her story was not over.. The ship went to sea again and for many years after was home to a great variety of further radio stations until finally she ended her career derelict and abandoned in the Orkney Islands.
The whole story - from the unique perspective of Paul Rusling - is revealed in detail in this new book, available now in soft back (only), signed and dedicated by the author on demand.
Size (Royal) 156mm wide x 234mm high. 206 pages, 156 black & white images within the text
Crooks, fraudsters, thugs and government; armed raid, 'middle of the night" boardings, take-overs; Laser 558 and much, much more !
One of the most action packed stories of offshore radio, told by the people who were there.
Important: To specify a name for a dedication and a delivery address (if different from the purchaser's), email Customer Services within 24 hours of ordering, stating the specific order number.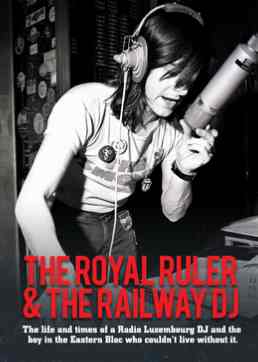 The Royal Ruler and the Railway DJ
The THE ROYAL RULER & THE RAILWAY DJ
By TONY PRINCE & JAN ŠESTÁK
A double autobiography from both sides of the iron curtain
The life and times of a DJ and the boy from the Eastern Bloc who risked all to hear him. Meet Tony Prince, former DJ on the legendary Radio Caroline who became DJ & Programme Controller of Radio Luxembourg, the radio station that changed the face of broadcasting and singularly brought popular music to the British and European youth of the 60's. One such youth Jan Sestak, tells his tale of how the dangerous pursuit of listening to Radio Luxembourg each night behind the Iron Curtain, transformed his life as he became known as 'The Railway DJ'.
Jan Sestak grew up in Czechoslovakia at a time when listening to the radio or passing on knowledge of the free Western World, was a crime that would be paid for with imprisonment and, in severe cases, with your life. The Secret Police could spirit you away from your homes, never to be seen again just for voicing an opinion. He and his family like many others lived in fear and paranoia, but Jan had a love, greater than his fears.
Hosting illegal parties with a mere handful of black market western pop records, a disused railway station becomes his discotheque as the secretly invited kids from the nearby town trudge through the snow to hear him play The Beatles and the Rolling Stones.
And that was when the Russians invaded..
Tony Prince ("ÿour royal ruler") joined Radio Luxembourg in April 1968 broadcasting live from the Grand Duchy of Luxembourg. For many listeners across the UK and Europe the station was the only place to hear the music arriving in the Swinging 60's and it is from this exciting moment in history that we join Tony's crazy times on Caroline and in Luxembourg, together with fellow DJ's Tony Blackburn, Emperor Rosko, Kenny Everett, Kid Jenson, Noel Edmonds & Paul Burnett.
For many and especially for those across the Iron Curtain, Radio Luxembourg was a musical oasis, a major anti-communist influence that, for some reason, wasn't blocked by the Communist government.
.
Hardback (only), 464 pages
15 x 3.1 x 21.6 cm
These are signed copies.
LASER Radio Programming
("10 million listeners can't be wrong")
By PAUL RUSLING
In the 1980's, LASER 558 attracted an audience of almost ten million within months of launch, simply by providing what other stations didn't - that which most listeners wanted: "more pop music" (and less talk).
What made LASER "Tick"? LASER was programmed with not just one Hot Clock (itself quite revolutionary), but FOUR Hot Clocks, each specifying the type of music to play at various segments of the hour at specific parts of the day. This book explains how and why this 1980's strategy worked, drawing inspiration from the offshore "pirate" broadcasters of the 1960's.
In addition there are biographical details and photographs of every voice heard on the station. The final part of the book looks at the subsequent users of the Laser name and the position of offshore radio in 2017.
Today's radio programming shortfalls are also debated and there is an appendix containing the Laser 558 Operations Manual. Essential reading for anyone interested in radio programming and how to build a big audience.
Could it all happen again?.
Paperback, 182 pages,
Size: Royal (23.4 cm tall by 15.6 cm wide)
101 b&w photos
Paul Rusling has been a radio afficionado since hearing Radio Caroline in 1966. He became the breakfast DJ on Caroline International in 1973, then in 1981 he became a radio consultant involved in setting up Laser. He has since been involved in several dozen major stations in the UK and Netherlands.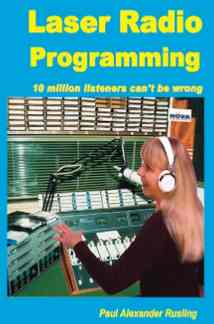 Radio Caroline Presenter Autobiographies and Other Fascinating Offshore Radio History Books…
Pirate Gold - by Brian Lister
Paperback, size: Royal (23.4 cm tall, 15.5 cm wide), 209 pages, Illustrations: three maps (black & white).
These are signed copies
How the boats (and forts) really rocked - behind the scenes, and in the shadows.
Known, secretive and suspected forces behind offshore and other radio stations of the 1960's and 1970's - including the enigmatic RNI - Radio North Sea International.
Also with locations, frequencies and technical facts about the stations.
Foreword by Peter Moore, Manager, Radio Caroline
If you want another misty eyed, romanticised account of sixties offshore radio then Pirate Gold by Brian Lister is not for you. The author points out that by endless repetition, many myths about the era have become facts when they are not facts at all and that the truth is far different.
Everything is in the mix here, corrupt or traitorous politicians, in league with organised crime, a man who wished to use offshore radio to bring down the Welfare State, being prepared to carry out what the population would regard as murder to so do. Even the notorious Lee Harvey Oswald gets a mention.
Next are the shadowy Security Services of various nations, shovelling money in to offshore projects that had no chance of conventional success, or individuals funding their own projects from the proceeds of Industrial Espionage. Finally the Establishment closing ranks to protect itself by turning truth on its head.
A sobering but relevant read and a new slant on the era where the DJ's and their music and the jolly notion of ' Watery Wireless ' is rendered partly irrelevant by the dark forces behind the scenes.
Corruption, organised crime, espionage…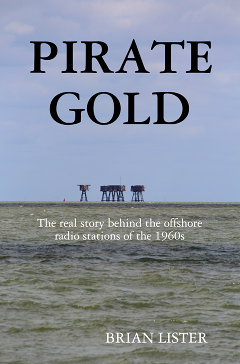 Radio Caroline Presenter Autobiographies and Other Fascinating Offshore Radio History Books…
Life and Death of a Pirate - by S.K. Moore
Offered at this price to UK addresses only. Anyone outside the UK wanting to purchase it should contact RCS Customer Services to agree a price.
Special Edition, Hardback, 474 pages, includes many photographs
Biography of Reg and Dorothy Calvert, written as a novel. Full of twists and turns, much humour, intrigue, murder and heartbreak.
Reg's death in 1966 was the catalyst that was to change the face of British broadcasting. Intertwined in the extraordinary tapestry of their lives are the stories of musicians, singers, disc jockeys and radio engineers they employed.
Part of a trilogy, this edition contains Book 2: Clifton Hall - School of Rock 'n' Roll and Book 3: Shivering Sands - 1960s Pirate Radio.
The extraordinary life and times of Reg and Dorothy Calvert; a story of love, laughter, music, ambition, death and deception. Reg is at the heart of the 1960s music business. May 1964, he discovers Shivering Sands, abandoned wartime forts in the Thames Estuary and with Screaming Lord Sutch, start Radio Sutch. After a summer of fun, Reg risks everything to make the station a success and changes the name to Radio City. A merger with Radio Caroline ends in failure. A new plan to merge with Radio London is about to proceed when a rival takes over his station with force.
Hardback with dust jacket; measures 9 in x 6 in. and has 170+ images / photos. .
These are signed copies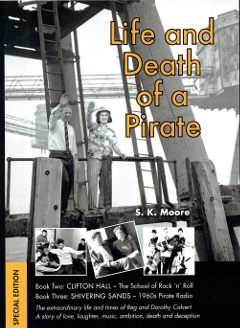 Before and beyond Radio City…
Radio Caroline Presenter Autobiographies and Other Fascinating Offshore Radio History Books…
RADIO CAROLINE SOUTH PHOTO BOOK - BY RAY ANDERSON
Without doubt, a superb '50th Anniversary Edition' souvenir account of the story of Radio Caroline South, broadcasting from the
MV Mi Amigo off the coast of Frinton-on-Sea in Essex. Includes the story of Radio Atlanta, and follows the station through her halcyon days during the 1960s..
This A4 Landscape size, 84 page photo book tells the story of the station using a fabulous selection of black & white and colour photographs printed on high quality gloss paper. Many have never been seen before - together with items of original Radio Caroline memorabilia.
This photo book follows the complete story of the radio station from the initial re-fitting out of the ex-Radio Nord radio ship in Greenore in Ireland. The book is lavishly illustrated with over 170 photographs and memorabilia. Many have been rescanned from the original negatives and transparencies using a high resolution scanner and digitally restored to bring out every detail.
You'll see the events in January 1966, when the MV Mi Amigo went aground on Frinton beach. Including photographs of the MV Cheetah II - Radio Caroline's replacement ship while the MV Mi Amigo was being refurbished. This photo book is a must for any Radio Caroline / MV Mi Amigo fan and covers the story up until March 1968, when the radio ship was towed away to Holland. The most comprehensive list of on-air personalities, DJs and newsreaders ever put together, is included. Many detailed photographs of the ship are included together with photographs of the studios and DJs and personalities behind the scenes.
Ray Anderson has painstakingly researched and produced this photo book which is the second in a new series celebrating 'The Golden Age of Radio' to celebrate the 50th anniversary of these great stations. .
These are signed copies
RADIO CAROLINE SOUTH PHOTO BOOK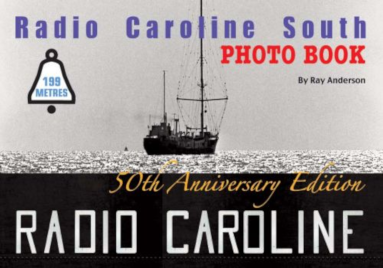 299 pages, 45 black and white photographs,
size Royal..
These are signed copies
BROADCAST BROTHERS - ON THE RADIO
by Steve & Paul Jenner
Foreword by Peter Moore, Manager, Radio Caroline
Steve and Paul Jenner are two brothers with different skills, combined to advantage. Underneath they are very much alike, indeed their book is a joint effort.
Briefly involved in pirate radio but not being present when the station was raided they discovered, as did Radio Caroline, that it was possible to buy a radio licence and broadcast legally albeit briefly. While Caroline used these events to fly the flag and threw them together like a mad hatter's tea party, Steve and Paul planned their many broadcasts in minute detail with the intention that one day they would have a full time commercial radio licence.
In the attempt, they drove themselves to mental and physical exhaustion, particularly when being turned down for a licence they deserved to win. After thinking that maybe it was time to give up, they dug in to their last reserves of effort and by the slimmest of margins over other bidders won a licence for the last part of the UK not yet served by a commercial station. This of course begs the question. What happened next ?…
A dream fulfilled - from Pirate to RSL to full Commercial radio.
But not without drama
Radio Caroline Presenter Autobiographies and Other Fascinating Offshore Radio History Books…
RADIO CAROLINE NORTH PHOTO BOOK - BY RAY ANDERSON
Superb 5oth Anniversary Edition souvenir account of the story of Radio Caroline, broadcasting from the MV Fredericia off the coast of Felixstowe in Suffolk on Easter Sunday 1964.
This A4 Landscape size, 84 page photo book tells the story of the station using a fabulous selection of black & white and colour photographs printed on high quality gloss paper. Many of these photographs have never been seen before - together with items of original Radio Caroline memorabilia.
This photo book follows the complete story of the radio station from the initial fitting out of the ex-passenger ferry in Greenore in Ireland to the time spent off the coast of The Isle of Man. The book is lavishly illustrated with over 170 photographs and memorabilia. Many have been rescanned from the original negatives and transparencies using a high resolution scanner and digitally restored to bring out every detail.
This photo book is a must for any Radio Caroline fan and covers the story up until March 1968, when the radio station was towed away to Holland. Also included are the events by the British government to get the station off the air, and the efforts made by the Isle of Man's Tynwald government to delay the enforcement of the law. Plus the most comprehensive list of on-air personalities, DJs and newsreaders ever put together. Many detailed photographs of the ship are included together with photographs of the studios and DJs and personalities behind the scenes.
Ray Anderson has painstakingly researched and produced this photo book which is the first in a new series celebrating 'The Golden Age of Radio' to celebrate the 50th anniversary of these great stations.
These are signed copies
RADIO CAROLINE NORTH PHOTO BOOK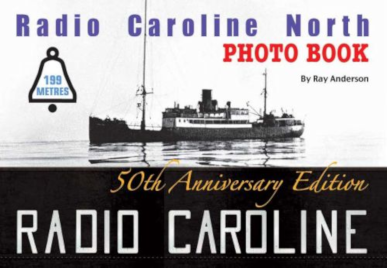 LIVE FROM THE ROSS REVENGE (PHOTO BOOKLET)
LIVE From The Ross Revenge
Behind the scenes photos from Radio Caroline North broadcasts
Have you visited Ross Revenge during a live broadcast? Perhaps you have listened in and wondered what is going on behind the scenes, or maybe you just want to see some great photos of our iconic radio ship, doing what is supposed to do.
'LIVE From The Ross Revenge' is a photo booklet showing life on board the ship during a live broadcast and the personalities behind the mic. The images have been taken over the last couple of years of Radio Caroline North broadcasts from the River Blackwater in Essex and the introduction is by Station Manager Peter Moore.
Photos courtesy of a number of photographers.
Booklet compiled by Paula Shaw and Rob Price
ACROSS THE WAVES - FROM RADIO CAROLINE TO CLASSIC FM
First-hand account by Nick Bailey, newsreader on Caroline North and Caroline South, from 1966 to 1967, and the first voice on Classic FM which started in 1992.
Paperback, 320 pages, size 20x13cm / 8x5in fully illustrated with 145 black and white and colour photographs, mostly from the author's personal collection
Foreword by Paul Gambaccini
Signed by the author
Across the Waves - From Radio Caroline to Classic FM
By Nick Bailey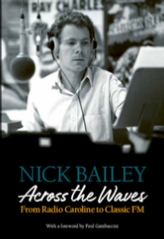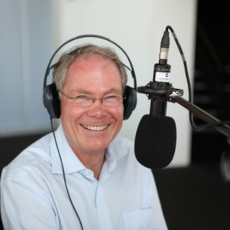 Review by Peter Moore, Manager, Radio Caroline
Growing up in a sometimes troubled theatrical family, Nick Bailey was said to be a timid child, but to borrow some lyrics from Harry Chapin, he ' listened to the radio and said, that's the place to be '. His career started as a news reader on both Caroline North and South. Thereafter the love of radio was matched by a love of travel and he thus found radio work in Australia, Gibraltar and with British Forces Broadcasting in Germany. In Hong Kong he put down roots and stayed for ten years, but other times moved to the next adventure with just enough money in his pockets to get to the next destination.
Back in the UK, Nick was the founding voice of Classic FM, where as is inevitable in the radio industry, he climbed the career ladder, peaked and then descended. But while he may have become the ' overnight DJ on W.O.L.D ' he did so with good grace, concluding that this slot was maybe the most rewarding of all. He writes well and this is an enjoyable and extensive read and includes many unique photographs.
Nick Bailey was a newsreader on both Caroline South and North between 1966 and 67 in that final year leading up to the Marine Broadcasting Offences Act as depicted in the film The Boat that Rocked. This was the start of a career spanning fifty years in broadcasting which culminated in him being the voice that launched Classic FM, Britain's first national commercial radio station, twenty five years later. He remained with the station (which at its height had an audience of 6.8 million) until its twenty fifth anniversary in 2017.
This candid memoir takes us from Nick's early childhood in post-war London to the glorious sunshine of Sydney and onwards, as he pursues his ambitions in radio, indulges his passion for travel and looks for love. In locations as diverse as the pitching waves of the Irish Sea, Cold War Berlin, the sweltering Australian outback and the last days of Colonial Hong Kong, Nick brushes shoulders with the likes of the Duke of Edinburgh, Twiggy, Peter Ustinov, Olivia Newton-John, the Bee Gees, Henry Ford II, Ludovico Einaudi, the King of Tonga and Iggy Pop.
The Non-UK option is to cover increased delivery costs to non-UK destinations.
Radio Caroline Presenter Autobiographies and Other Fascinating Offshore Radio History Books…
My Memories of a Dear Old Lady - by Albert Hood (back in stock)
Paperback, size: A5. 173 pages of text, over a hundred photographs, some never seen before
These are signed copies
Revelations from one of the heroes
The final 3 years of the m.v. Mi Amigo - as seen through the eyes of Caroline's long-term active and stalwart supporter, Albert Hood.
He first went out on an "anorak visit" back in 1975, then on August 13th (!) 1977 he started running his own trips, bringing anoraks - and who knows what else - to help keep it all going.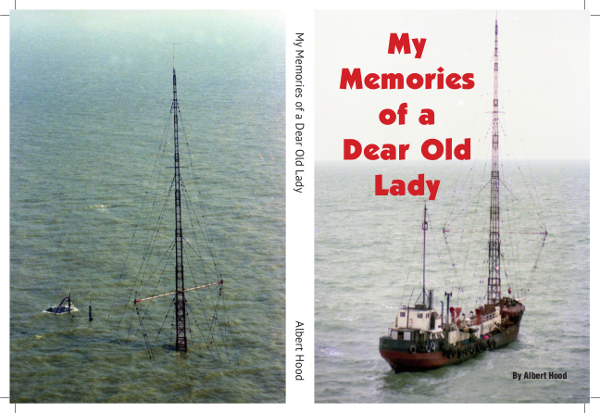 Foreword by Peter Moore, Manager, Radio Caroline
There's Something Out There I Can't Resist
Many years have passed since a procession of enthusiastic young men, but sadly very few enthusiastic young ladies, beat a path to Albert and Georgena's farm cottage in Barkway, Royston and thence to Brightlingsea to take an uncomfortable boat ride out in to the Thames Estuary.
In each case they were desperate to see from where came the music they so loved and the fact that the source was an ancient, battered, rusting ship, sometimes belching smoke from an elderly generating set, mattered not.
The first glimpse and then to draw alongside, was almost a religious experience and admiration for the foolish young men who would live on and broadcast from this barely floating relic was immense, as was the desire to follow their example. A large percentage of these visitors, of which I was one, had ambitions of their own to be involved in radio or more particularly Radio Caroline. Thirty-seven years on I still meet, and in some cases work with, people who have enjoyed notable broadcasting careers inspired by getting soaked and frozen and sick in a small boat bobbing alongside the Mi Amigo.
She is long gone, but if there is a God of ships, I hope she is blessed. Similarly Albert and Georgena, who after doing so much to try and keep Radio Caroline on air, are doing the self same thing today and also still running tender trips out to the latest Caroline ship Ross Revenge.
Though sometimes I wonder at just how, all the same, somehow or the other, the legend lives on.
The Great British Woodstock: The Incredible Story of the Weeley Festival 1971
The Great British Woodstock: The Incredible Story
of the Weeley Festival 1971
By RAY CLARK
Say "Woodstock", "Glastonbury", "Isle of Wight", maybe even "Knebworth" and you hardly need to add the words "Pop Festival". But Weeley? - what on earth is that? It is a tiny village just near Clacton on Sea, Essex where some good hearted people decided to spice up the annual Donkey Derby with a "small" music event where local bands would play and make a bit of money for charity.
As Ray Clark describes so well, the Weeley Festival soon spiralled quite out of control as top name bands attracted 150.000 revellers with the resultant chaos of fires on site, pitched battles with the Hell's Angels and more. The tiny village was overwhelmed and then at the end came the expected question ' where did all the gate money go ? '.
Even Ray attended with a pal and with food for the weekend. But he could not find his friends who had the only means of cooking the food and, one suspects, also had the tent. Cold hungry and dispirited, he soon decided to go home and thus missed most of the action, but he makes amends here with a deeply researched account of an event that should never have happened, will surely never happen again, but was enormous fun at the time.
Paperback, 144 pages, 22.5 x 1.1 x 25 cm
100 b&w and colour photos, many previously unpublished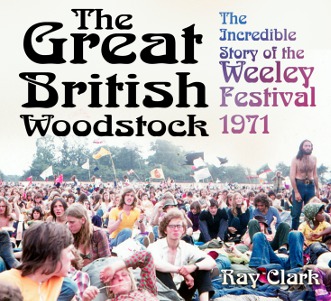 Ray Clark is a radio presenter with more than thirty years' experience. He started his career on Radio Caroline in the 1980s and currently presents on BBC Essex and Radio Caroline. He is also the author of Radio Caroline: The True Story of the Boat That Rocked.
UK-only at present.
These are signed copies.
Keith Skues and Dave Kindred, Foreword by Johnny Beerling Contributions by Tony Blackburn, Hans Knot and Peter Moore
In an age when the airwaves were tightly controlled by the authorities, pirate radio was the illicit and illustrious haven for music-lovers across the nation. From the first broadcast in 1964, the cowboys of the radio world fed their listener's desire for pop and rock music and, by doing so, changed British radio forever.
Through more than 100 crisp, black-and-white photographs, Pirate Radio: An Illustrated History brings to life the 'golden years' of pirate radio. Featuring pictures of the crew - including famous DJ Tony Blackburn and founder Ronan O'Rahilly - the boats and the fans, this book takes the reader on a journey from the formative years of Radio Caroline, through its political persecution and beyond.
Written by former Radio Caroline DJ and current BBC Radio host Keith Skues and with photographs by David Kindred, Pirate Radio: An Illustrated History is a unique and beautifully appointed account of the age when the pirates ruled the airwaves.
100 Black & White Photos on high quality pages
17.5 cm x 25.5 cm 160 Page black paperback book
with full colour slip cover

Pirate Radio: An Illustrated History - Paperback Photobook by Dave Kindred & Keith Skues £17.99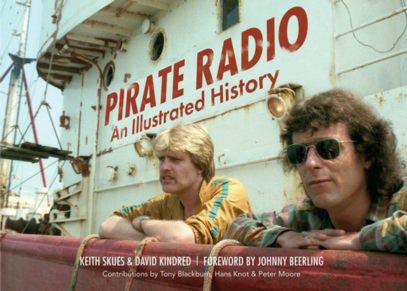 THE RADIO CAROLINE BIBLE - NEW UPDATED EDITION
A new updated edition of the Radio Caroline Bible, published on 1st November (2021), bringing the story right up to date.
It now has a technical appendix describing the equipment of Caroline's ships and the land based facilities, including our current 648 kHz AM Harris DX25 transmitter - which itself has quite an interesting history!
The story is packed with disasters, boardings, excitement and copious amounts of skullduggery covering events from Radio Caroline's four eras.
Told by many of the key people who made Radio Caroline happen, this book gives a platform to the station managers, secretaries, and others who are usually in the shadows. Their unique aspects help put the flesh on the true story of what is the world's best known radio ship.
Unique content & many 'never published before' photos among the 350 illustrations. It's chronologically correct, fully indexed and will surely become a real collector's item.
The Radio Caroline Bible - NEW Edition of November 2021
By Paul Rusling
Author Paul Rusling began his career on Caroline and has since been involved with a few dozen stations across Europe, five of them involving ships! As a self-confessed anorak and a lifelong radio enthusiast, he knows the kind of information that fascinates Caroline aficionados and isn't shy to share his knowledge.
Now available in hardback and softback, Well over 500 pages, 300 photos and b/w illustrations. Fully indexed.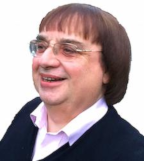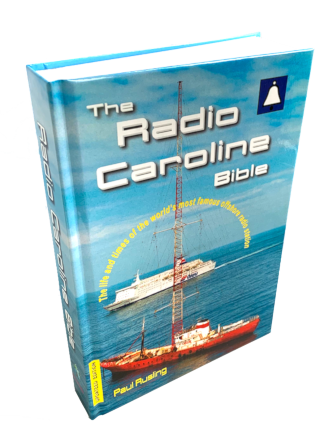 Caroline presenter Ray Clark - known as Mick Williams when serving his time on board the Ross Revenge in 1987 - still produces work for the BBC and for KDKA in Pittsburgh and was a life long Caroline fan, making numerous 'anorak' visits out to the ships in the 70's and 80's before 'signing up'
This is the second edition of Ray's top selling book, now with the story brought up to date: Including the stories behind 648AM, DAB, Caroline North, Caroline Flashback and other events involving Caroline's iconic ship Ross Revenge.
Radio Caroline was the world's most famous pirate radio station during its heyday in the 1960's and 1970's, but did the thousands of people tuning in realise just what battles went on behind the scenes? Financed by respected city money men, this is a story of human endeavour and risk, international politics, business success and financial failures.
A story of innovation, technical challenges, changing attitudes, unimaginable battles with nature, disasters, frustrations, challenging authority and the promotion of love and peace while, at times, harmony was far from evident behind the scenes. For one person to tell the full Radio Caroline story is impossible, but there are many who have been involved over the years whose memories and experiences bring this modern day adventure story of fighting overwhelming odds to life. Featuring many rare photographs and unpublished interviews with the 'pirates' who were there, Ray Clark, once a Radio Caroline disc jockey himself, tells the captivating story of the boat that rocked!
There are more previously unpublished anecdotes from those who were there at the time, including DLT, Jerry Leighton, Paul McKenna, Nick Jackson, Grant Benson, Chris Pearson, Peter Moore ... and others. With more black and white and colour photographs, all contained within 340 pages.
Foreword by Rosko, Keith Skues and Paul McKenna
Signed by the author
Radio Caroline - The True Story of the Boat that Rocked (2nd Edition)
By Ray Clark
RADIO CAROLINE - THE TRUE STORY OF THE BOAT THAT ROCKED
Review by Peter Moore, Manager, Radio Caroline
Ray Clark writes as fluently and easily as he speaks, so his book Radio Caroline (The True Story Of The Boat That Rocked) is an easy and enjoyable read. It is of course a seriously updated and expanded version of his previous print run, bringing that story up to date, thus far, and with more pages, more pictures and a lower price.
To avoid the pitfall of observers saying ' that was not quite what happened ' he has made extensive use of quotes and memories from people who caused things to occur or at least were present when they did. Nobody can tell the whole story, but Ray comes very close.


All purchases are subject to terms & conditions as stated on the web shop Home Page
Radio Caroline Autobiographies and Fascinating Offshore Radio History Books…


Review by Peter Moore, Manager, Radio Caroline
Discover the revealing – often shocking – untold story of Radio Caroline founder Ronan O'Rahilly in Lyn Gilbert's new book Behind The Scenes at Radio Caroline.
Join Lyn on a journey through the 1970s as she recounts her experiences as Ronan's trusted confidante and cash mule, smuggling in Caroline's income from across Europe.
"He collected people," she observed, "me included". Soon, Lyn was obtaining music, paying wages and choosing DJs, also being Ronan's cash mule, smuggling in Caroline income – as much as £25,000 (in 1970's currency - equivalent to £140,000 today) – from The Netherlands and Liechtenstein. Her cover story if challenged was that she was a rich man's mistress, flown out for dinner and sex. Other money couriers succumbed to temptation and ran off with substantial amounts of cash.
In this fascinating book, Lyn lifts the lid on the inner workings of the 1970s Caroline operation and Ronan's business practices in general. With never-before-told insights, readers will gain a new perspective on the legendary offshore radio station and the man who made it all possible.
Behind The Scenes At Radio Caroline (in the 1970s)
By Lyn Gilbert

BEHIND THE SCENES AT RADIO CAROLINE (IN THE 1970s)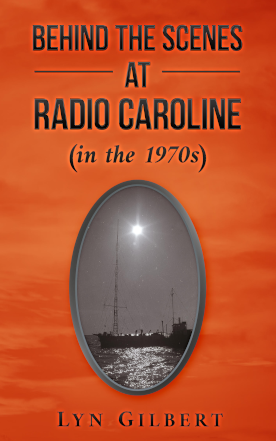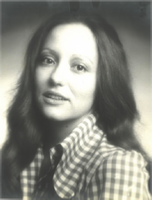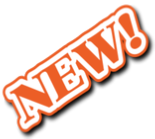 Softback, 12.7 x 1.7 x 20.32 cm
268 pages, 11 or so b/w photos.
Review by Peter Moore, Manager, Radio Caroline
Having known Ray Clark for many years now, I would say that he writes as he speaks/broadcasts, namely clearly, entertainingly and gently. He is the first to admit that his early career may have progressed further and faster had he not been so self-effacing as to not grasp every radio opportunity that came along, thinking that perhaps that being a bus conductor was enough.
Starting on Caroline, he moved from station to station here and abroad and due to his natural modesty, I was not aware of the many prestigious awards he collected along the way.
Being on good terms with all men/women is not easy in radio, which I can attest to. For most part Ray achieved this, but would fight his corner with determination if circumstances required it.
More recently, Ray decided to stand down from the BBC, only for the BBC to persistently ask him to return. Doing so on his terms released time to again devote to Caroline for as he says ' you can check out any time you like, but you can never leave'. I am sure that we are all grateful that he became a very good broadcaster instead of a very good bus conductor..

STAY TUNED (I could say something brilliant at any moment!)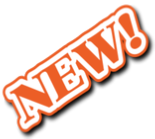 Paperback, 12.85 x 2.16 x 19.84 cm
339 pages with black and white illustrations throughout.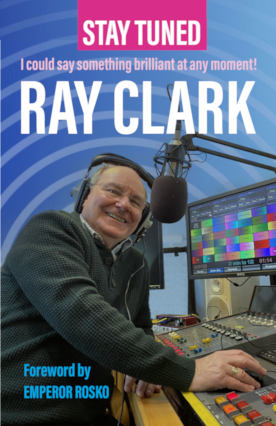 Read Ray Clark's fascinating autobiography and he'll fill you with nostalgia for a time when the wireless and vinyl ruled the airwaves. Follow his adventures as he takes the longest possible route to fulfil a dream: "To one day play records on the radio."